How to display PDFs on your website
Displaying a PDF document on your Jimdo site can be accomplished in just a few easy steps. Need to display a document, presentation, or a spreadsheet?  No problem! Just follow these same steps. 
Step 1
Go to https://drive.google.com/ and sign in. Once you've logged in, you can click the drop down menu at the top of the page entitled 'My Drive', and then select 'Upload files...'
Step 2
Following this, find the file on your computer that you'd like to display on your Jimdo website, and upload it.
When it has finished uploading, click on it to view it. By default, the file will likely open up in Preview mode - you'll need to open the pdf up in 'Pop-out' view mode, which is highlighted by the arrow in the below screen snippet:

Step 3
Once Pop-Up View is selected, the file will open in a new browser tab - giving us the option to copy the neccessary code to embed it onto our Jimdo website.
However before we do this, we'll need to adjust the privacy settings of the file so that anyone is able to view it - otherwise it won't be visible. To do so, click the 'Share' icon of the person with a plus symbol, shown below:

Then, click on 'Advanced' on the pop up rectangle that appears once the Share icon has been selected: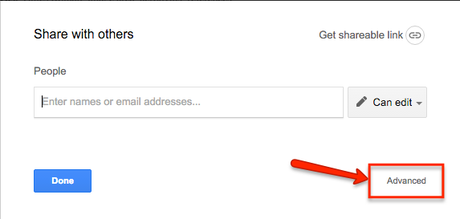 This will then bring up the following menu, we need to change 'Who has access' to the file here. Click on 'Change...':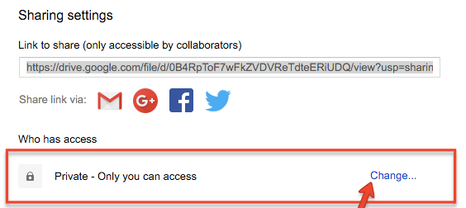 Then, select the option 'On - Anyone with the Link' as shown below: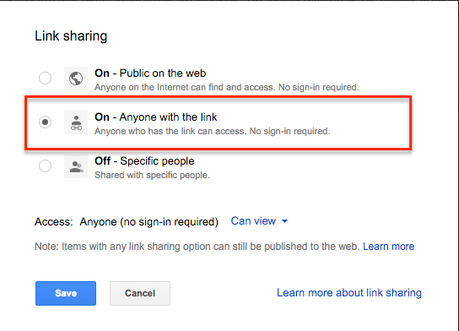 Click 'Save' and then select 'Done' when directed back to the Sharing settings.
Step 4
Now we need to find and copy the code for our file to paste as a Widget/HTML element on our Jimdo website.
To do so, click the icon of the three dots on the menu at the top of the page, and then the option to 'Embed item...':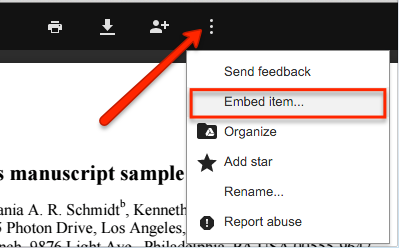 This will then bring up the necessary code to copy and paste into a new Widget/HTML element on your website, which will look something like this:

Step 5
Paste the embed code inside of a Widget/HTML element on your site and save. If you'd like to adjust the size of your file that is now embedded on your website, you can edit the code accordingly by adjusting the numerical values that are highlighted in the below screenshot: