How to add search to your website
For Google free Custom Search Engine
Step 1 - Create a new custom search engine
Go to www.google.com/cse and press the "Create a custom search engine button" to start the process.  If you already have one or more search engines already associated with your Google account, you can just click the "add" button to make another.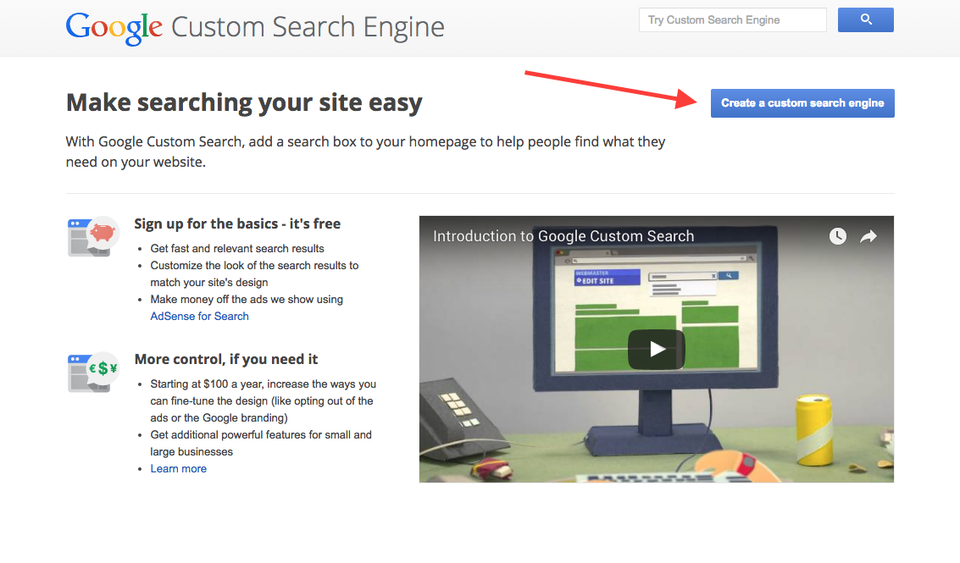 Step 2 - Enter the sites that you want the search engine to crawl
Enter one or more websites that you would like to search in the appropriate field and then press the "CREATE" button.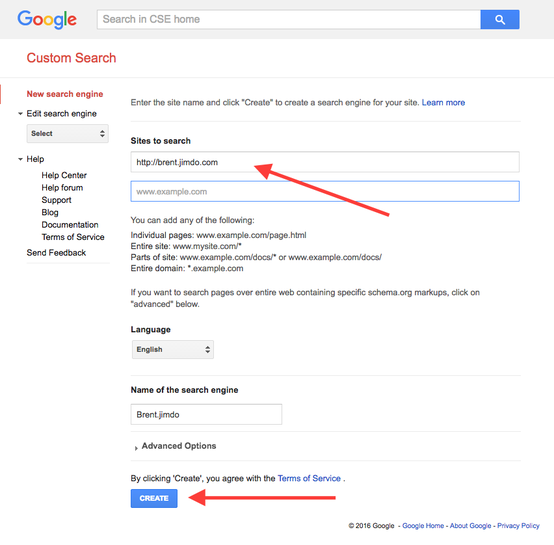 Step 3 - Customize your search
Next, click on the "Look and feel" link in the left-hand navigation.  Select your Layout and Theme, or use Customize to overwrite the colors from the Themes.  A preview appears in the right-hand column. When you are happy with your search, click the  "Save & Get Code" button. 
Step 4 - Get the code and paste it into Jimdo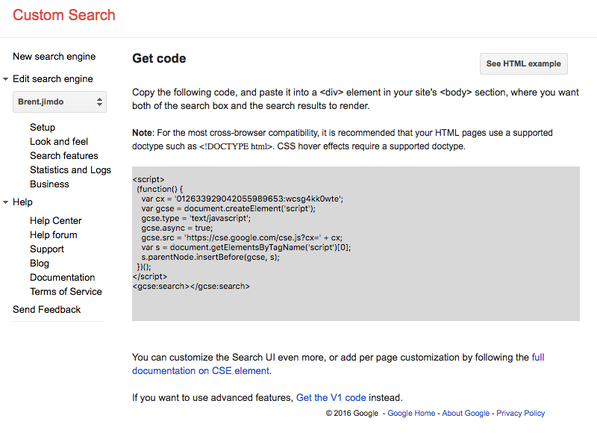 For Findberry
Step 1 - Sign up at Findberry
You'll need to sign up at Findberry. You'll have to give in your domain, choose a username and an email address. As soon as you sign up, your website will be automatically crawled.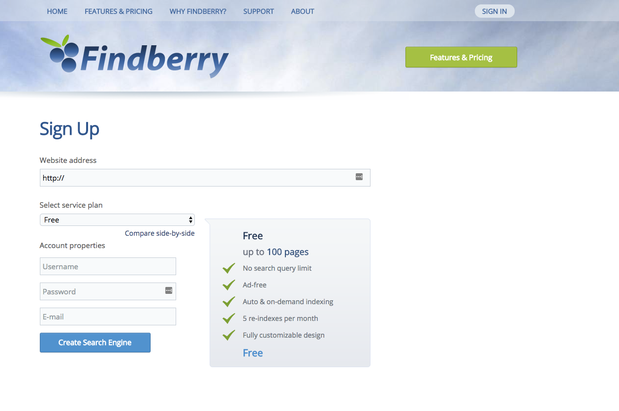 Step 2 - Get the Code and paste into Jimdo
After you've signed up, go to the Search Box Code tab to copy the code that appears in the box and into a new Widget / HTML element anywhere on your site. We recommend using 'Display results on the same page' to use on your Jimdo site.