How to add live chat to your website
Jimdo recommends using Tidio Chat for adding a live chat system to your Jimdo website to provide customer support.  Their basic system is free, but you can upgrade if you need more features like multiple chat agents, automatic messages, and multi-language options. 
Step 1 - Create a Tidio Chat account
Go to Tidio Chat and press the "Try It" button.
Enter your email, password, and the website address where you would like to install the live chat.
Step 2 - Enter your name
Tidio Chat's helpful wizard gets you up and running quickly.
Start by entering your Name and confirming your website address, then press Get Started.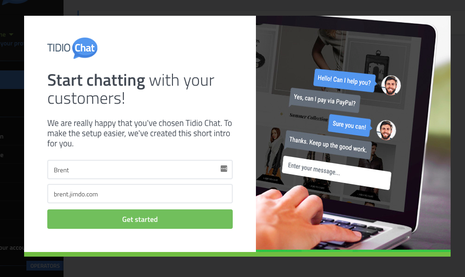 Step 3 - Configure your chat
Tidio Chat provides a few options for configuration. 
Select the color scheme, language, and select or upload a photo of your chat attendant that will appear in the widget.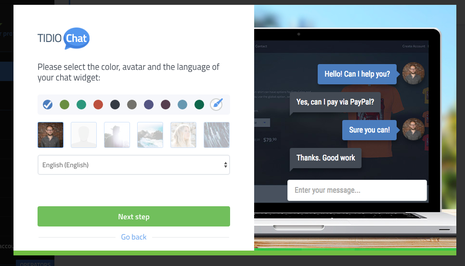 Step 4 - Copy the embed code
The next step of the Tidio Chat wizard will provide you with a block of code to embed the chat widget on your website.
Make sure that you are on the Do it yourself tab and then copy the provided code.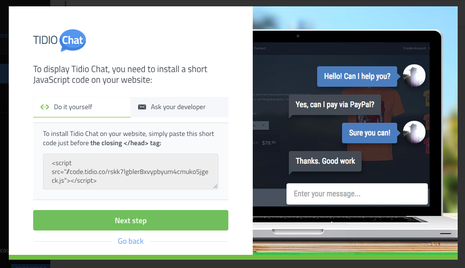 Step 5 - Paste the code in your site
Log in to your Jimdo website and navigate to the page where you would like to offer live chat support.
Add a Widget/HTML Element to the page, paste the code into the field, and press the Save button. 
If you would like the button to appear on all pages, place it in the Sidebar or Footer of your template.