How to add a MailChimp signup form to your website
MailChimp is a robust email marketing management system. If you already have an account with MailChimp, follow the instructions below to add a newsletter signup form directly onto your Jimdo website. If not, you can sign up for a MailChimp account here.
Step 1 - Get the Code
Log into your MailChimp account.
Click on Lists.
Click on the list name you'd like a signup form for.
Click on Signup Forms and select Embedded forms.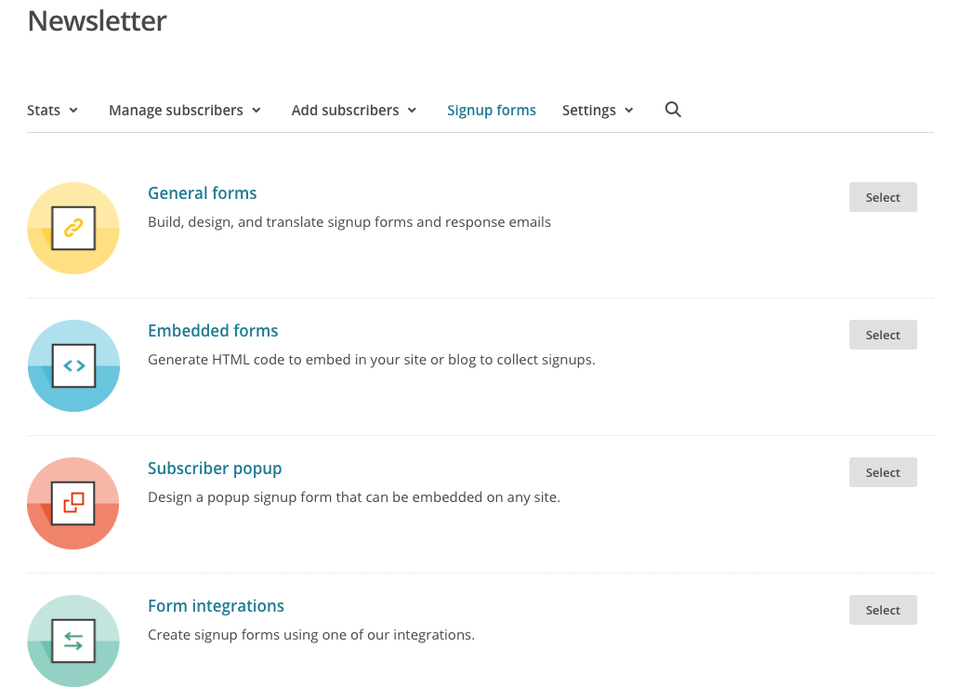 Step 2 - Modify the Code
Chose one of the three form styles:

Classic Form
The classic MailChimp Embed form with multiple customizable options.
Super Slim Form
A simple, narrow form with only the email address field. If you have other required fields in your list, try one of the other form options.
Horizontal Form
Similar to the Super Slim Form, but wider.
Naked Form
Similar to the Classic Form but with no CSS or JavaScript, allowing greater control and flexibility.

You can customize your form under Form options. The options available vary based on the form you choose. You can find an example of your signup form in the box below Preview.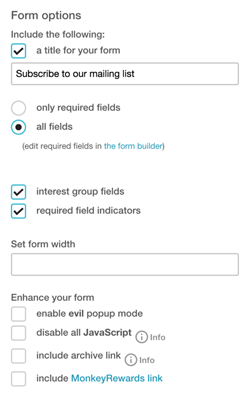 Step 3 - Copy the Code
Select all of the text in the box below Copy/paste onto your site.


Step 4 - Add the Code to Your Website
Log into your Jimdo site.

Add a new Widget / HTML element where you want the signup form to go.

Paste the code you copied from the previous step into the text field in the Widget / HTML element and save.

Now go to Settings > Edit Head, paste the code there, and save.