How to add a Google calendar to your website
Adding a Calendar to your website is a great way to display upcoming events. This tutorial will teach you how to easily embed any Google Calendar associated with your Google account on your website.
Step 1 - Log in to Google
Step 2 - Make your calendar public
In the left-hand column list of calendars, click on the small triangle next to the one you want to embed. Select the "Share this Calendar" option.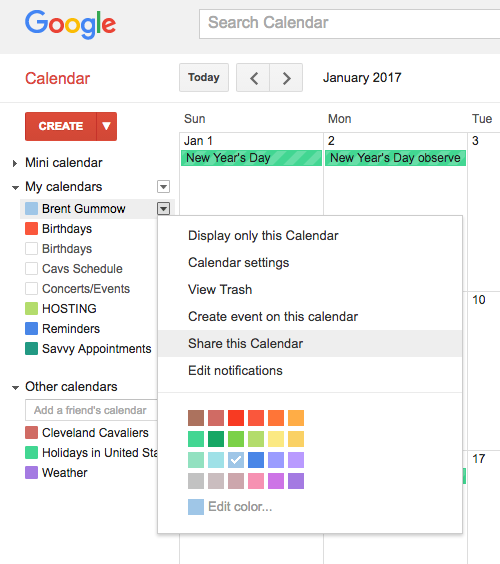 Now check the box to "Make this calendar public" and save.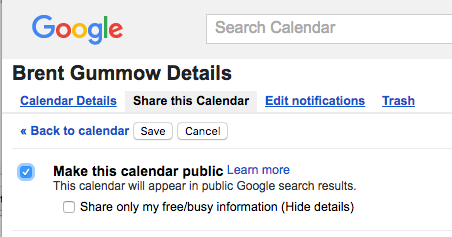 Step 3 - Set up your embeddable calendar and copy the code
The Google Embeddable Calendar Helper will allow you to modify the size and display options for the calendar that will appear on your website. Try out other views like "Agenda."
After you have the calendar looking the way you want it, copy the code block in the upper right area.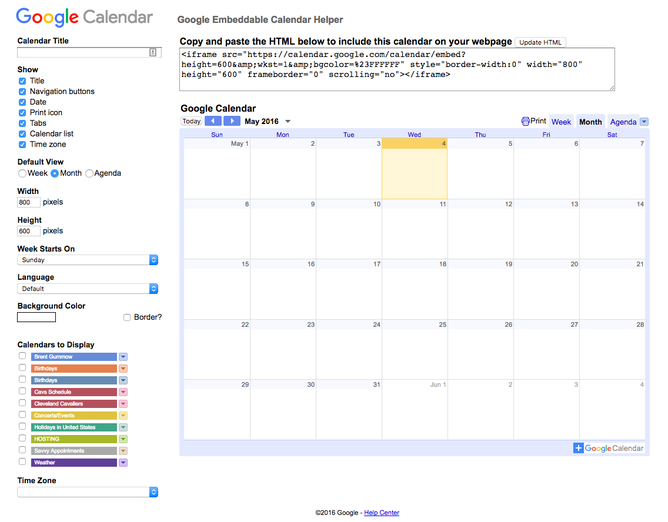 Step 4 - Paste the Code into Jimdo
Paste the code from Step 3 into a new Widget / HTML element anywhere on your site.
If you would like to adjust the size or display of the calendar. Update the code by repeating Step 3.