Managing Email Accounts
Changing your email password
To change the password for your Jimdo webmail account, open the Menu and go to Settings > Domains and Email > Email Accounts. Click on the lock symbol (as seen on the image below), enter and confirm your new password. Since it's not necessary to enter the current password, this is also the right place to go when you've forgotten your email password.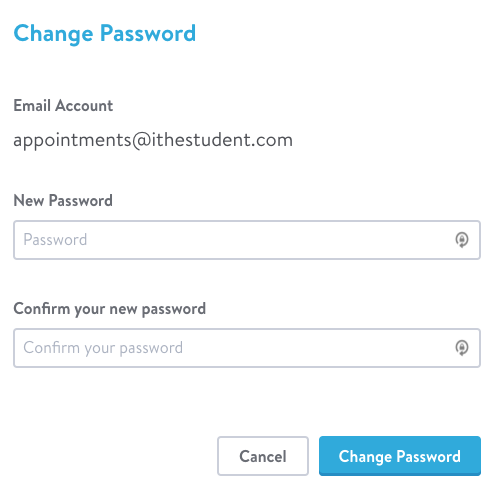 Deleting your email account
You can delete your email accounts at any time. Open the Menu and go to Settings > Domains and Email > Email Accounts and click "Delete" next to the account that you'd like to remove.

Once you delete an email account you will no longer be able to restore your email messages. Please make sure to backup any or all emails before deleting your account. If you do not have an external hard disk, here are a few links that may help you with the process: 
Purchasing an email account
Currently our Pro/Business and Platinum packages don't come with an email account but if this sounds like something you'd like then no problem!
All you'd need to do is just click on Additional products in your Site Admin and choose 1 Additional Email Account or the Email Package from the available Extras. The Email Package includes 10 email accounts and 20 aliases (forwarding email addresses). You can check out the prices for additional email accounts here.
Related articles: