Mobile-Responsive Design on Your Jimdo Website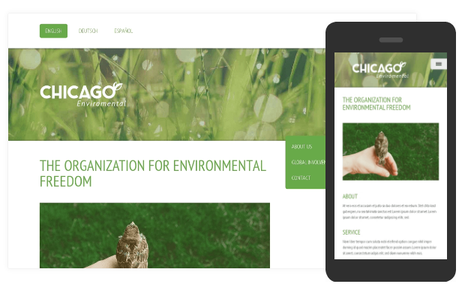 Smartphone and tablet use is rapidly increasing globally, and so has the importance of mobile-friendly websites.
These device types have changed the approach toward design and user experience, which is why responsive web design is now so important.  
So, what is responsive design? Well, as your website visitor switches from their desktop computer to tablet to smart phone, a responsive website will automatically respond to the user's preferences and switch to accommodate for resolution, image size and scripting abilities. 
This has great advantages - because your style settings apply regardless of the device type used by your websites' visitors.
Why not do the same? We've updated all of our templates and have re-released them in responsive format. While you can keep using old templates, we encourage you to try out the updated ones, especially since they support many of our new features. Check out our Template Filter to see the different options.
Standard View
The Standard View refers to the default view of your website that you'll see on a typical desktop computer, laptop or some tablet devices. The menu (or navigation), depending on the template that you're using with your website - is arranged horizontally or vertically, fold out or a "drop-down".
Your website's content and design that you see in Edit Mode is the same as what your visitors see on their desktop computers.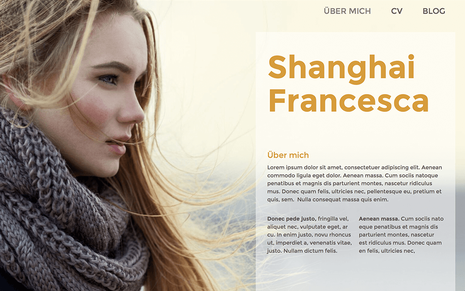 Mobile View
Unlike the Standard View, you'll notice when looking at a Mobile View of a website built with Jimdo the aptly named 'Hamburger Menu'. This refers to the three horizontal bars you can see on the top-left of the adjacent screenshot. By a simple tap of the finger, the Hamburger Menu will open accordingly.
The Hamburger Menu is ideal for smartphones and tablet devices, because it saves space. The buttons are optimally adapted to the resolution of the screen and are very easy to tap. To ensure that everything is clear and simple to navigate through, your websites' content is stacked, and not side by side in columns like the Standard View.
So, with a responsive design your website automatically looks fantastic on mobile and tablet devices and is very easy to use.