Edit Head
If you are an advanced user who has some coding experience, you may want the ability to add additional code to the <head> area of your website in order to further customize your website with JavaScript or overwrite some default CSS styles. This is possible with Jimdo by opening the Menu and going to Settings > Website > Edit Head.
In the default text field, you can enter <script>, <style>, <meta>, <base>, and <link> tags.  
As with most things in life, it's a good idea to avoid adding code to this area unless you know what you're doing. Otherwise you might interfere with the way your Jimdo website operates.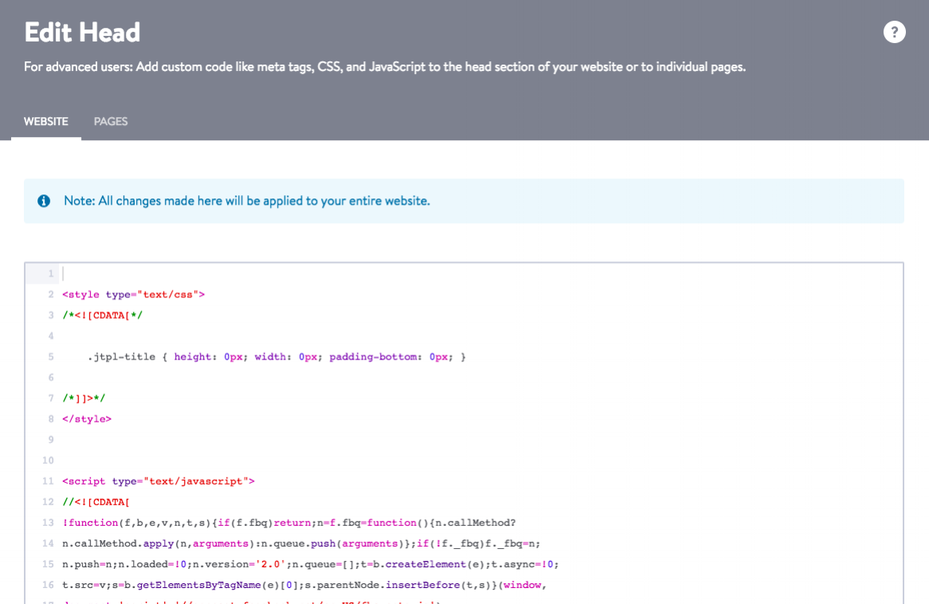 Note: If you are trying to add meta tags for Search Engine Optimization, please use Jimdo's dedicated SEO tools.
Page or Blog Post
Pro and Business package customers can edit the <head> section for each individual page and blog post on their website. Click on the Pages tab and choose the page you want to edit from the list on the left. You can then add <body> CSS classes or edit the <head> section for that page.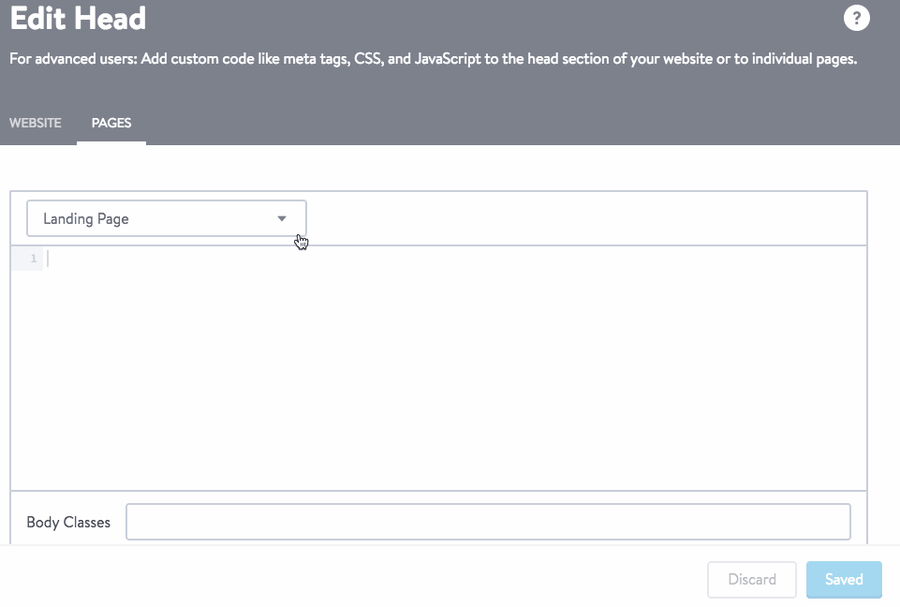 Related articles: