All About Images for Your Website
When it comes to websites, the images you use play a big role. Eye-catching, high-quality pictures can set the mood, reflect your brand, and make the perfect first impression on customers. 
What's that you say? You're not a professional photographer? Not a problem. On this page we'll list some resources for finding beautiful free photos, and show you how to optimize them on your site. 
Free stock photos
There are a ton of free stock photo websites out there. You can download their hi-res photos for commercial use and not have to pay any royalty fees or worry about any copyright issues. Below is a list of some of our favorites: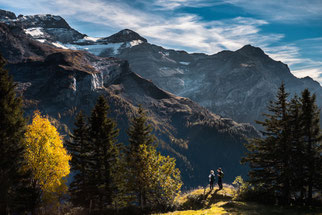 Using your own photographs
Of course, you can't use stock photos for everything (like photos of your team or product). If you need to take photographs of your own products, there are a few easy tricks to make your photos look well-lit and more professional, even without fancy camera equipment (like this tutorial on creating your own lightbox).
Online photo editing tools
You don't need expensive software like PhotoShop to edit, crop, or use different effects on your photos. Here are some online resources we like:
PicMonkey: A simple online photo editor that provides tools to edit and touch up photos, or create a collage.
Pixlr: Their free online editor has all the basic photo editing tools, plus other effects and filters. 
TinyPNG: Use this free tool to compress your .PNG images, which makes them quicker to load. 


How to optimize images for your website
Whether you have a blog, online store, or a regular website that you want to look amazing, it pays to take a few moments to optimize each image you upload.
Use the right file type: JPG vs. PNG
There are lots of different types of image files, but you're most likely to encounter a JPEG (or JPG) or a PNG. There are pros and cons of each, but for most cases you can remember the following:
Photographs should be saved and uploaded as JPEGs. This file type deals with all of the colors in a photograph in a very manageable, efficient way, so you won't end up with the monster file size you would if you saved a photograph as a PNG.
Graphics should be saved as PNGs. This includes most design files, infographics, images with lots of text in them, and logos. PNGs are higher quality than JPEGs and they deal with areas of color and text with nice crisp lines, so you can zoom in and not lose any quality. They also support transparent backgrounds (which you'll want if you're using a logo). If you have a choice, we recommend saving the PNGs as "24 bit" rather than "8 bit" because of the better quality and richer array of supported colors.
You can convert a file from PNG to JPEG, but you don't gain any quality by converting a JPEG to a PNG.
Use the right image size
On the web, the height and width of images are measured in pixels. You can find the image size on your computer (usually listed as "Dimensions" like 795 x 300). If you're on a PC, right click on the image file, choose "Properties" and then the "Summary" tab. On a Mac, Ctrl+click on the image file and choose "Get Info."
The most important thing to remember with size is that you can make a large image smaller, but you can't make a small image larger. If you try to blow up a small photo, you'll lose a lot of the image's quality and end up with something that's pixelated and blurry. 
In Photo Elements, you can shrink a photo after you upload it, but you can't expand it to be bigger than the original file. 

With a regular photo on your website, usually something 1000 pixels wide or less should be sufficient. 

For large, full-screen background images, we recommend using an image that's at least 2000 pixels wide. 
For more information on image size, file size, and image resolution, check out our blog post How to Optimize Website Images.
Note: For best results, we recommend resizing and cropping your photos before you upload them to your website. You'll have more flexibility and be able to line up and position your images more precisely this way. A great free tool to do this is Pixlr.
Fill out the Alternative Text for each image
Many people forget to fill in the Alternative Text field for their images, but it's an important step that can give your SEO a boost. 

Alternative Text, also known as "alt text" or "alt tags," will help search engines understand what's in your image. On Jimdo, it will also set the file name and the image's URL. That's why it's a good practice to fill the Alt Text field with a brief description of what's in your image.
To fill in your Alt Text, click the tag icon in a Photo Element, Text with Photo Element, or Photo Gallery Element. 
For more ways to optimize your site for SEO, check out the SEO section of our Support Center. 


Beyond Photos: icons, infographics, and more
Of course, you're not just limited to using photographs. Upload any image file (.JPG, .PNG, or .GIF) to a Photo Element to easily add graphics, icons, logos, and badges to your site. 
Free icons, badges, and shapes
Easy to recognize and universally understood, icons are like street signs guiding visitors to where they need to go. From social media icons to flags to little creative touches, these websites provide free icons that you can download and then add to your own site in Photo Elements. Learn more about how to use icons in this blog post.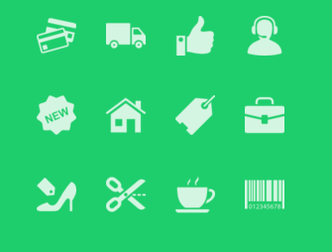 Infographics, quotes, and social media graphics
It's gotten even easier to use DIY graphic programs to build your own infographics, images with quotes over them, and more. Check these out: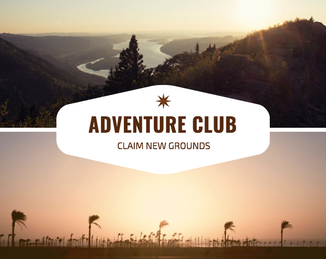 Logos
Most Jimdo templates provide a prominent area at the top of the page to put a logo. If you'd like to create a logo for your own website, we recommend working with a professional designer or using some of the resources from 99designs. 
Working with a designer means that you'll get high-quality image files to use anywhere on your site. You should also get versions of your logo in different colors that will work on different backgrounds. 
For more tips on getting just the right logo, check out our blog post Is it Time To Invest in a New Logo?

Related articles: