Setting Up a Blog
An overview of blogging with Jimdo
Blogging is a great way to regularly publish new content on your website. Having a constant stream of new material on your site is a great way to boost your search engine rankings. This article will discuss a few small preliminary items to set your website up to be a blog.  After taking care of these steps, move on to learn about blogging with Jimdo.  

Here are some quick tips to get you started:
As soon as you activate the Blog feature on your website, a separate page named Blog will be automatically created in your Navigation Menu. This works great as you don't need to create an extra page on your website for your blog posts. 

You'll see your blog teasers on this Blog page. Click on the teaser to read your blog post.
Every blog post you create is just like a page of your website, but it doesn't appear in the navigation menu.
Selecting the right template for a blog
If your blog is just a small addendum to your website, you can probably ignore this short section. If your blog is the central piece of your site, then definitely take a moment to consider if the template you are using is the best one possible for a blog. A very active blog will need areas for an archive and maybe even a search function. You might also have categories that you want your visitors to easily be able to access.
If you want links to these areas to be visible at all times, you will want a template with a sidebar on the left or right side, like Reykjavik, Milano, or St. Petersburg. Alternatively, if you are using your blog to showcase images and need a wider area, consider a template like Zurich, Berlin, or Singapore.
Activating the Blog feature
The first step to starting a blog on your Jimdo website is to activate the feature. After logging into your site, open the Menu and click on the Blog icon. Click on 'Activate Blog' which will take you to a screen where you'll see a 'Write a new post blog' button on the top right corner.

As soon as you activate your blog, it will create a new page automatically in your Navigation Menu. On this page, you'll see your Blog teasers for your published blog posts.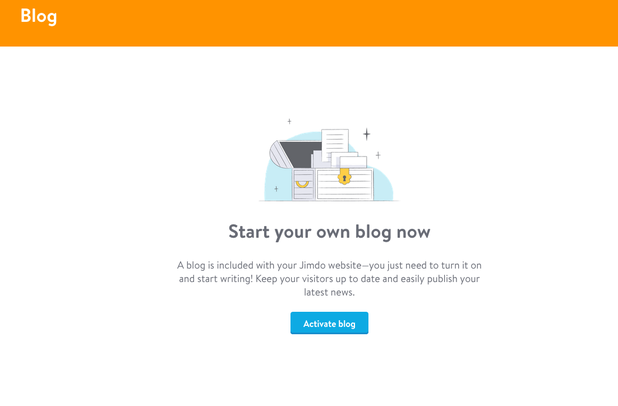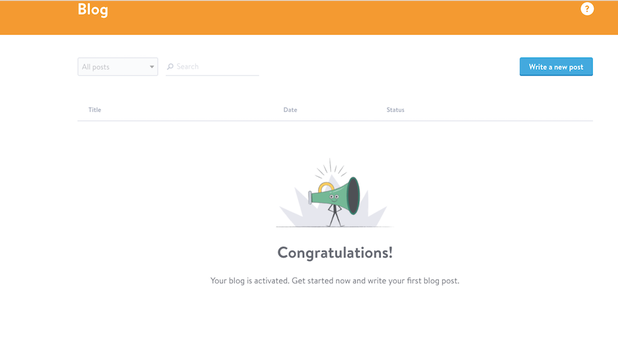 Deactivating the Blog
If at any time you decide that you would like to remove your blog from your Jimdo website, open the Menu and go to Blog. Click on the Status section and flip the switch next to "Activate blog page" to turn it off. This means that your articles will be archived and won't be accessible to your visitors.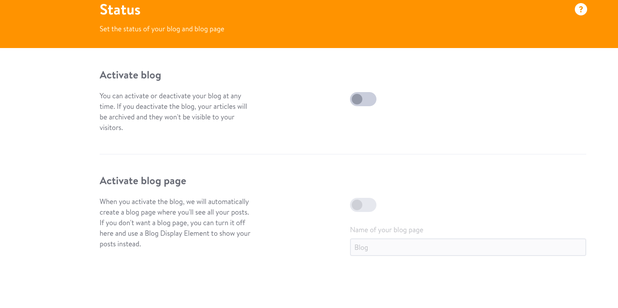 Related articles: