Creating a Blog Post Template
For a website to look professional, consistency is key. This means that you should try to have some common themes and features on all of the pages of your website, but also on each of your blog posts.
Once you make one blog post that looks exactly the way you want and has all the features, use it as a starting point for all future blog posts. To do this, just copy that blog post to make new ones instead of clicking on the "Write a new post" button.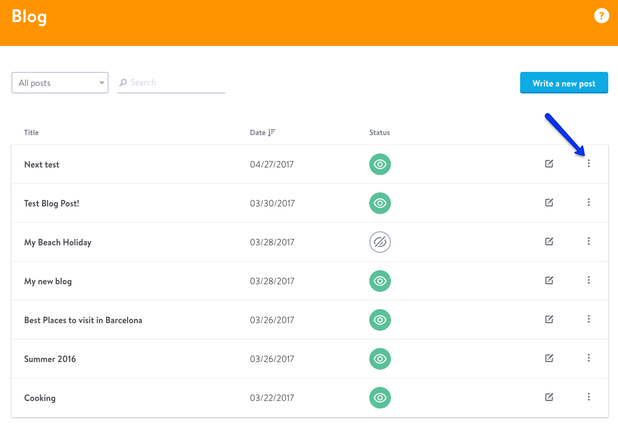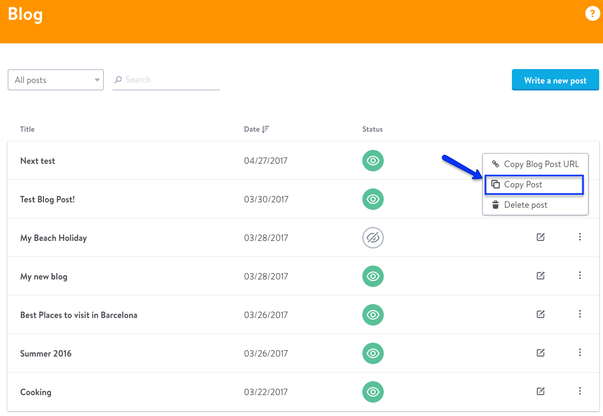 What features should you put in your blog post template?
One method is to be consistent with the type of elements on each blog post and the order in which they appear.
For example, you might create a feature image for each blog post. Make sure the size of that image is the same size every time, say 800 pixels by 400 pixels. Then always place a Photo Element as your first element on each post and upload the correct feature image. 
Another option is to create a set of related blog posts or an author block that appears at the bottom of each post.
Adding a Share Buttons Element to the top and/or bottom of each blog post is also a smart idea so that your readers can share your blog post URL with all of their friends and social media followers!