Widget/HTML
Ever visit a website and wonder how they got all of those widgets to work? The booking form, the calendar, or even the weather display? The good news is that you don't need a web developer to add these to your site—it's usually as simple as copying and pasting some code from a third-party widget into Jimdo's Widget/HTML Element. 
There are thousands of tools that can be integrated into your Jimdo website, many of them available for free or on a freemium model. Email newsletters, booking and calendars, music players, social media buttons, customer service/live chat, analytics, search tools, commenting forums...you name it, there's probably a widget for it. Some of our favorites are listed on our Tools Page. 
How to install a widget on your Jimdo website
1. Get the code from the widget-maker's website
Choose the widget you want to use, and go directly to that website (for example AddThis.com or Soundcloud.com)

Follow the instructions on the widget's website to sign up and customize your widget code. You can usually choose the size, settings, and other options. 

Once you go through those steps, the widget-maker will provide you with some code, and tell you whether to put this into the

body

or

head of your website. It will look something like this: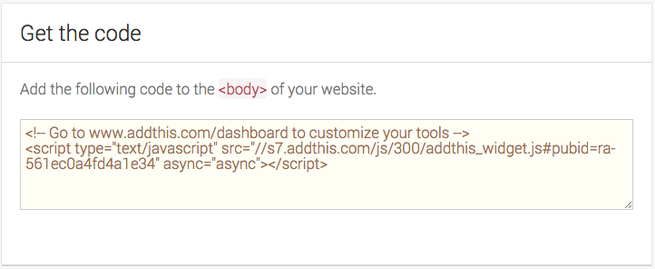 2. Add the custom code to your Jimdo website
If you're instructed to add the code to the body of your website, add a Widget/HTML Element from the Elements menu. Usually you can place this in the exact spot where you want the widget to appear. For example if you want a newsletter signup box to appear in your sidebar, add the Widget/HTML Element to your sidebar. If it's not a location-specific widget, you can add it anywhere on your webpage.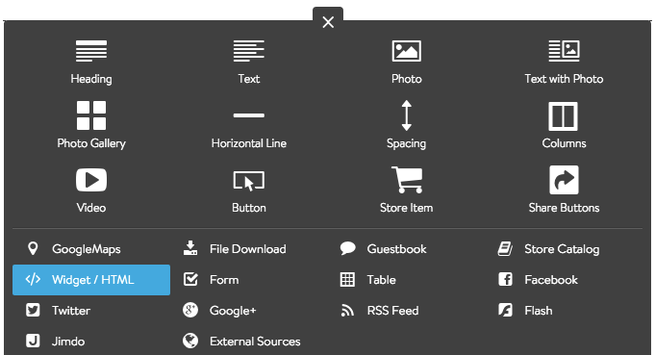 Copy the code provided to you in Step 1 and paste it into the Widget/HTML Element.

Hit Save.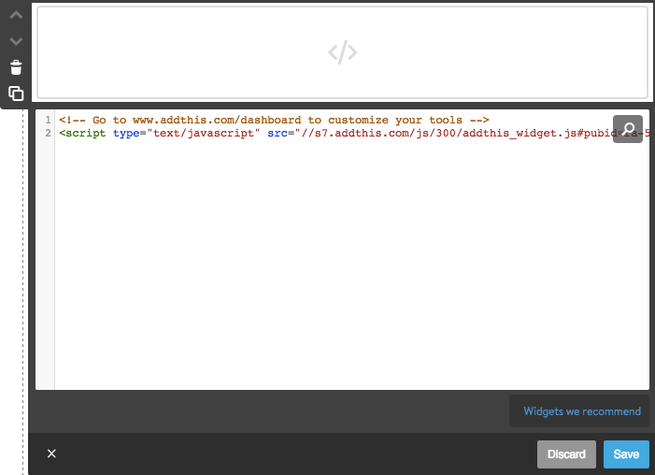 Refresh your page and look at your site in View Mode—you should see your widget appearing where you placed it. 
If you need to adjust any settings, you'll usually have to return to the widget-maker's website to make your changes, then re-copy the code and paste it in again. 

Note: Some widgets require code to be placed in both the head and body of your website. To add code to the head section, open the Menu and navigate to Settings > Website > Edit Head. Paste the body code into the Widget/HTML element where you want the widget to display.
In some cases, adding code to a Widget/HTML Element or to your website head can make your site unresponsive if it doesn't play nice with Jimdo. If you're having trouble accessing your site (after adding a Widget/HTML Element, or in any other circumstances for that matter!) get in touch with our Support Team and we'll get things straightened out. 

For examples of some of our favorite widgets in action, check out 20 Widgets to Improve Your Website. 
Have fun and happy widget-ing!

Related articles: