RSS Feed
The RSS Feed Element pulls content from external sources and displays it on your own website. This is especially handy if you have a blog on another system or have a website where you would like to pull content from a number of other websites.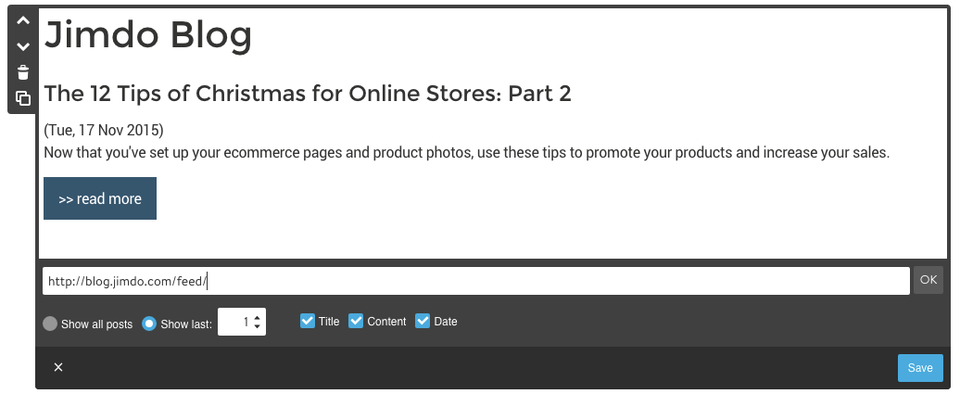 To use this tool, first go to the website that will be the source of your feed and find their RSS feed link. In the example above, we clicked on the RSS icon at http://blog.jimdo.com and then copied the address of the page that opened.

Other websites may display much more cryptic addresses. It is not uncommon for the address to end with a .xml extension.
Paste RSS feed address into the field in the RSS Feed Element. You can then choose what aspects of the feed you want to display: the title, content, and date, and the number of posts. 
Related articles: