Google Maps
Google Maps is a free online map service from Google that you can embed on your website.
Add the Google Maps Element directly from the Elements Menu after clicking Additional Elements: 

Setting your location in a Google Map
Once you add the Google Maps Element, type in an address or location in the

Find a location

field and click Search. This will center the map over that location. 

 An individual name (e.g. the company name) is visible when this location has been added to Google Maps or Google MyBusiness.
If your business isn't showing up on the Google Map when you type in the address, make sure you have claimed your Google Business listing.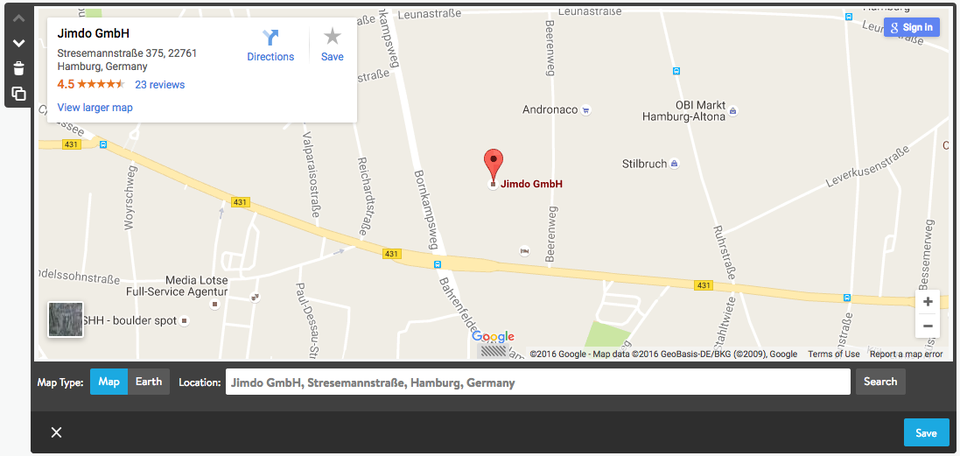 Using the Google Maps Element you can:
Mark: Mark a specific location (street, landmark, etc.), or a specific address in the map - e.g. the address of your company. 

Just enter the place or address in the search box and click 'Save'.

Switch between 

Map

 and 

Satellite

 views.
Changing the size of the Google Map
The Google Map will resize to be as wide as the element itself. If you want a smaller Google Map, place the Google Map Element in a Columns Element, as we've done here. 

Related articles: