Google Maps as a Widget/HTML element
 If the built-in Google Maps element doesn't have the functionality that you're looking for, you also have the option of adding Google Maps as Widget/HTML element to your Jimdo website. In the following steps we'll explain how to do this along with how to put several placemarks on a Google map embedded on your website. 
Please Note:
It's important to observe the
Terms of Service
for Google Maps / Google Earth. This article does not contain any legal advice, and Jimdo can not provide any such information. If there is any need for consultation, we recommend that you contact an expert.
Step 1: Set Up Google Maps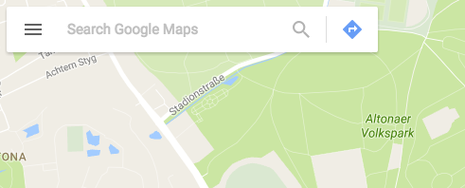 Step 2: Generate HTML Code
Click on Share under your search results. This will open a new window where you can share the link to the desired address or embed the map.
In the pop-up window that appears after clicking Share, you can then decide what size you'd like the section of map embedded on your website .
When you have everything looking how you want it to, copy the HTML code to the clipboard.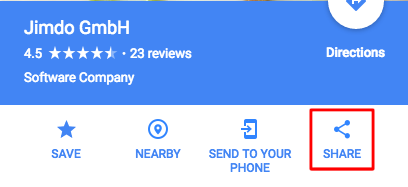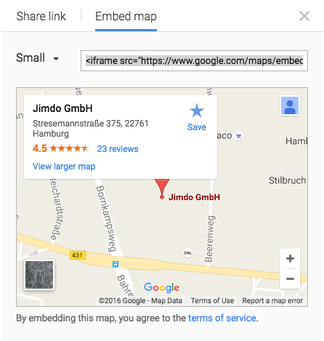 Step 3: Embed Code as a Widget/HTML element
Log in to your Jimdo site and create a new Widget/HTML element. Paste the HTML code copied from Google Maps and click 'Save'.
The Google Map will now appear on your Jimdo Website!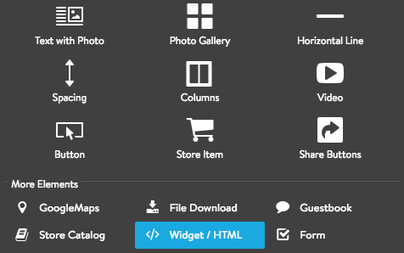 Showing multiple markers
 If you want to display a map on your website that has more than one location plotted on it, this is also a possibility:
1.  Making sure that you're logged in to your Google account, click the menu on Google Maps which is located in the top left corner next to the search box.
2.  Then, select 'Your Places', 'Maps' and then click 'Create Map' to edit your own Map
 3.  A new window will appear where you can enter a Title and Description for your map, then click 'Save'.
4.  You can now pinpoint locations manually by clicking the marker icon and placing it directly onto the map, or search for locations using the search box at the top of your browser window. 
5.  If you're adding locations manually, you can name the location and save to add it to the map. If you're searching and adding specific locations, a green marker will appear on the map and you can click the 'Add to map' link.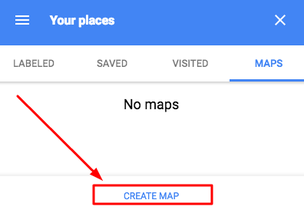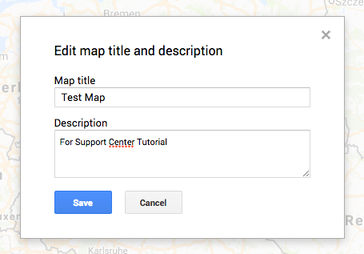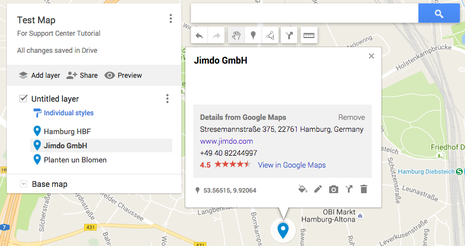 You can repeat steps 4 and 5 for each location that you'd like to plot onto your Map. Once you've finished adding your locations, save your map and refresh the page. To get the code to add this map to your Jimdo website, you'll need to go through the following steps:
1. Make sure you map is Public. To do this, click 'Share' beneath the map name and under 'Who has access' click 'Change' and select 'On - Public on the web' and 'Save'.
2. Now, select the menu icon and click on the link 'Embed on my site'. The HTML code will then pop up in a new window
3. Copy and paste the code as a Widget/HTML element on your Jimdo website and viola - you will now have a map with more than one location embedded on your website!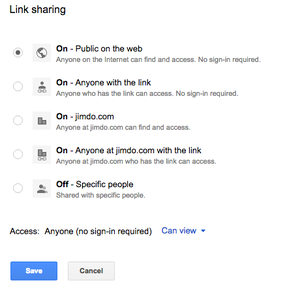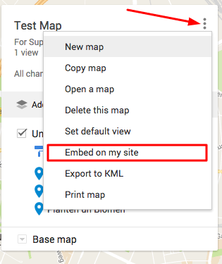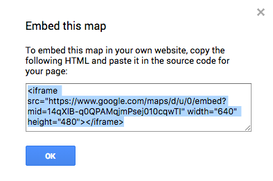 Related articles: