Managing Your Jimdo Store
Processing orders
When someone places an order on your website's store, you'll get an email at the address you added to the store settings. You will also see a small notification next to the Store button on the Site Admin when you are logged in to your website.
Click the Store button to access your pending store orders. If you'd rather manage your orders using an outside system, you can export your list of orders to CSV or XML format.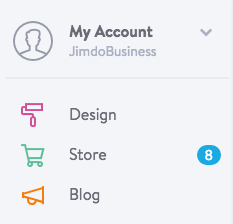 The Orders tab will display a list of all current orders. When an order is paid or shipped, change its status by clicking on the small icons in the far-right column. You can click on each row of the table to open the Order Details.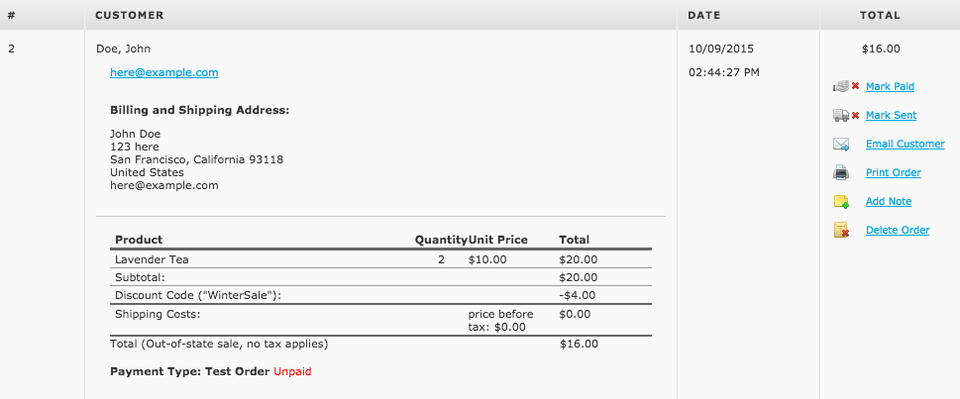 From the order detail view, you can mark orders as shipped and paid, plus you can print out the order, email the customer, add a note, or delete the order.  Once you mark an order paid and shipped, it will be moved out of the Orders tab and into the Order Archive tab, which also gives you an export option.
Inventory
The Inventory tab is helpful to see how many units of each product have been sold. If you are tracking your inventory using Jimdo, you can set the number of items currently in stock. Should an amount reach zero, the Store Item Element will display a "Sold Out" message next to the price. This will disappear when you increase the inventory amount.

You can type an amount into the field or use the up and down arrows to adjust the number in stock for each product. Click on the infinity symbol (looks like a sideways "8") to the right of the arrows to set the product amount to be unlimited, which is the same as not tracking the inventory with Jimdo.
Clicking on the product name link on the left will take you to that Store Item Element on your website. This makes it easy for you to find a particular product on a large website.
Related articles: