Discount Codes
Should you ever want to provide your customers with coupons or discount codes, our JimdoBusiness subscribers have access to this ability.
You can create new Discount Codes by going to Store > Discount Codes.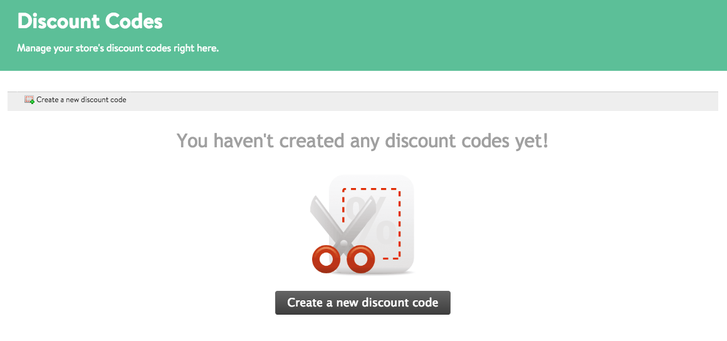 Creating Discount Codes
Click the "Create a new discount code" button to a make a new discount code.
The code name will be the exact code that your customers will use to apply the discount in the checkout, so make it something easy to remember and type.  Codes are not case sensitive, so "WinterSale" is the same as "wintersale".
You can then select a value that is either a percentage off or a specific amount of money.
Finally, you can optionally add a minimum amount that the customer must spend in order to be eligible to redeem the discount and specific exactly when a particular code is active.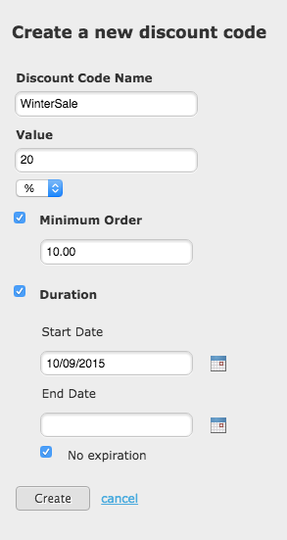 Managing Discount Codes
You can see a list of all your available discount codes by clicking Store in the Site Admin and then clicking on the Discount Codes tab. This list will tell you the name and the amount of each discount code, as well as how many times each one was redeemed.
You can delete a discount code by clicking the red x next to the discount you wish to delete.

Redeeming Discount Codes
To use one of your discounts, a customer will need to enter the correct code in the Discount Code field during the checkout process.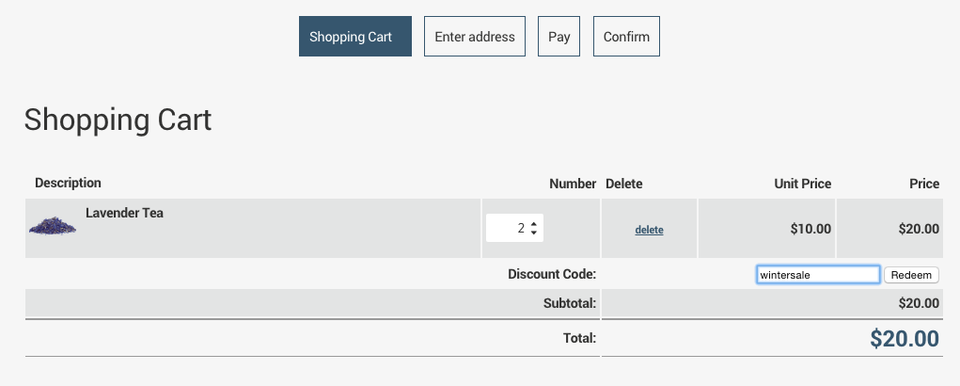 Related articles: