How to verify your site for Google Webmaster Tools
Before we get started, it's important to remember that each search engine works differently and may change its way of doing things from time to time. In other words: always check with Google for the best way to verify your website.
Step 1 - Sign in to Google Webmaster Tools
Step 2 - Get the <meta> tag
Click the Alternate Method tab and then select HTML Tag in the options. Now all you have to do is copy the meta tag from Google webmaster tools, which may look something like this:
<meta name="google-site-verification" content="asdf543563234_w234234dkljad" />
Copy the meta tag to your clipboard (highlight it and press CTRL + C on a PC, CMD + C on a Mac).
Note: If you are verifying a domain that includes .jimdo.com, you may need to look for the <meta> tag option under the Recommended Method tab.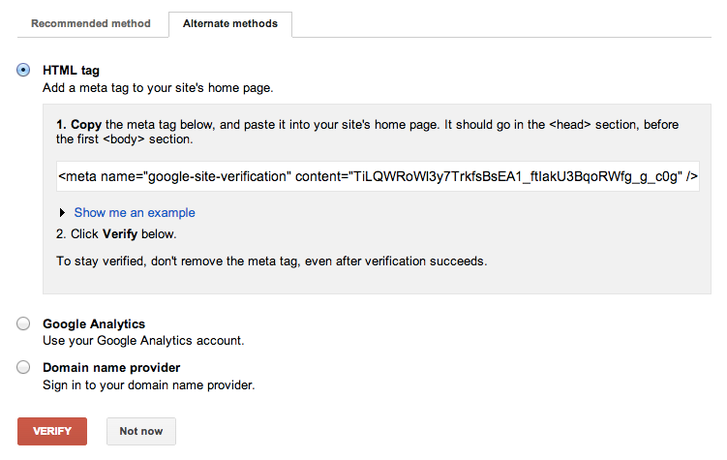 Step 3 - Add the <meta> tag to your site
Log in to your Jimdo website, then click Settings > Website > Edit Head. Paste the meta tag from Google into the Head section, save everything, and you're done!
Related articles: